Everlasting taste.
Found only here.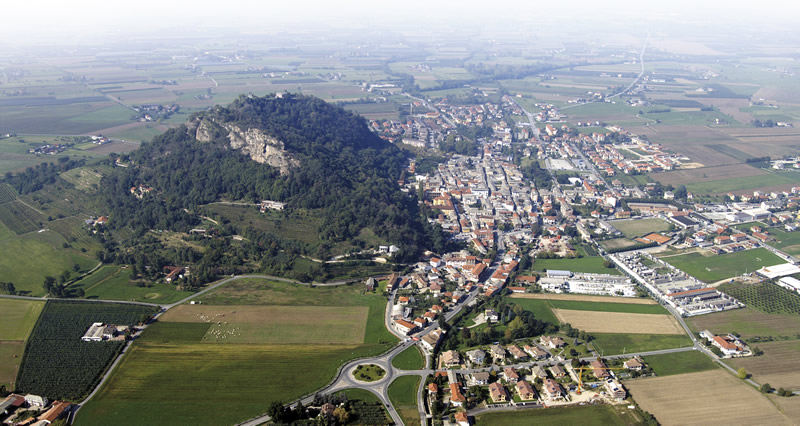 Cavour is a special place.
It's in the heart of the historical Piedmont, between the Alps and the Langhe area.
On one side, Turin's province, with all its heritage as capital of taste and chocolate; on the other, Cuneo's, where flavour is king, with Barolo and the Alba white truffle.
Cavour is renowned, both in Piedmont and all over Italy, for its apple orchards and the Piedmontese cattle. A true breeding ground of flavours.

The Rocca di Cavour.
It rises over the Piedmontese valley, as if to herald the nearby Alps.
In ancient times it was a sacred mountain.
Today it's a natural reserve.
Just below here, our salami see the light and are left to mature.
If you stroll around the lanes of Cavour, you'll hear people talking the local dialect and you'll see farmhouses. In the distance, the Alps covered in snow.
This is where we create our salami.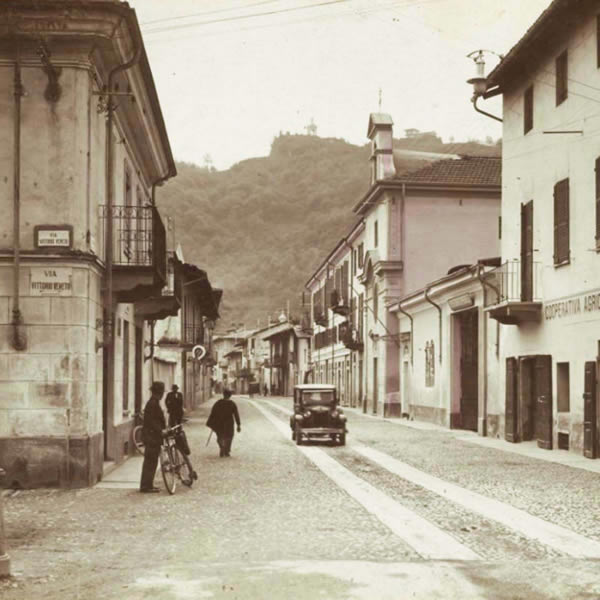 By courtesy of Franco Morina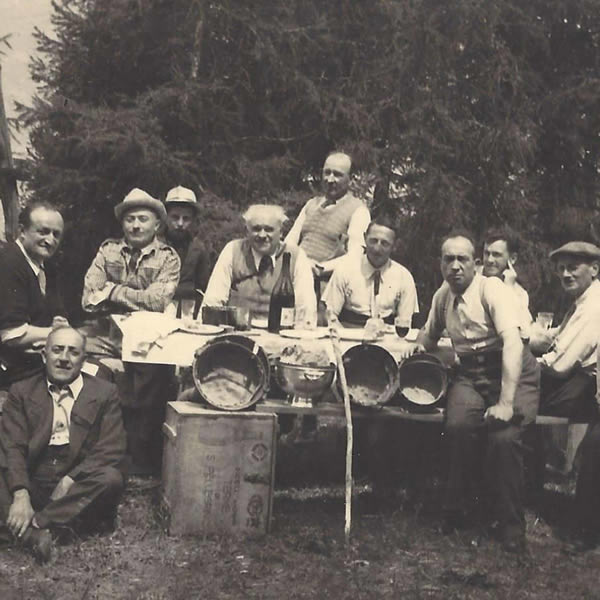 By courtesy of Patrizio Tournour
"Salame di Cavour" is
a badge of honour in Piedmont, a region known for
its taste, and not only in the kitchen.
In the Piedmontese countryside, salami is a cult, and always has been.
It is something you have always ready when friends come to visit.
It is the tasty appetizer to start lunch or dinner with.
It is always hanging in the cellar, with its fragrance filling our houses and our friendships:
if someone pays you a call, with salami and wine you can't go wrong.

Brunch and happy hour? We have done them for centuries here.
Even if we have never called them so.
Our fathers used to go to work with a bag full of bread, salami and wine.
For those working the fields, it meant breakfast, lunch and snack.
Even for the holidays, salami was always there.
We also have a nice local tradition called "merenda sinoira", a snack in the late afternoon starting with salami, cheese and wine and going on until dinner, tasting this and that.
We come from this tradition.
We were born within it.
We have lived it and tasted it.
And we keep it alive every single day, when we attach a label
o one of our salami and then send it around Italy or all over the world to tell our history, Piedmont's history.
Until not long ago, our salami were sold under the brand "Tre Valli".
And our company name still is "Salumificio Tre Valli".
It is called so as it is located at the crossroads of three valleys: Val Chisone, Val Pellice and Valle Po.
We are a true paradigm of all things Piedmont.

Our first advertising campaign, in the 80's, told a story where in Tre Valli the best food hunters could find the best salami "a true treasure trove of taste".
People haven't changed, nor has the care we take to produce our salami: what's changed is our facility, which is now larger and better equipped to harness all the benefits of technology to the advantage of taste and food safety. Our standards earned us the BRC and IFS certifications. Our values allow us to create the best products for all those who love traditional salami.